THANK YOU FOR YOUR INTEREST IN SPEAKING TO ONE OF OUR SALES COUNSELOR.
Our sales counselor will get back to you soon to discuss the care and lifestyle options available at our community.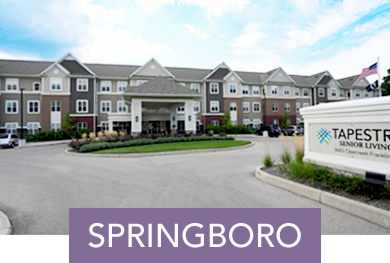 Tapestry Senior Living has a philosophy of person-centered care that impacts everything we do. Understanding that every resident is an individual who can best direct their care, we are only helpers and guides along your journey.